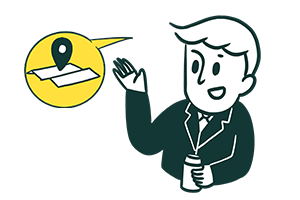 Investment Immigration
Advantages of Investment Immigration
You only need to invest

 NT$ 

6 million to set up a company. Therefore, you, your spouse, and your children who under the age of 20 can come to Taiwan to live together.
You must join the national health insurance for six months of residence. Then, you can apply for permanent residency after one year of residence.
You must be a Hong Kong person recognized by Taiwan law, and all of the following four conditions must be met:
hold a Hong Kong permanent identity card
hold a Hong Kong passport or British Overseas Passport(BNO)
not holding a passport other than Hong Kong passport or British Overseas Passport(BNO)
those born in mainland China must hold a home visit permit
invest more than NT$6 million to establish a company or firm, or invest in someone else's company or firm. (investment in real estate or public market stocks in the name of an individual cannot be counted)
You must have an address to register the company you set up. You can find the address on the rental website yourself, and we can also help you find a business center.
It is necessary to apply for a good citizen certificate (a certificate of no criminal record) from the Hong Kong government.
You must come to Taiwan for a health examination.
You must find a Taiwanese as your guarantor of residence.
You can apply for a

Resident Certificate

immediately after the establishment of the company
Register Company
sign agency authorization, check company name, write business plan
apply for investment license
come to Taiwan to open a bank account, rent an office or shop
inject investment funds from Hong Kong, foreign exchange settlement, and capital verification
company registration
tax registration
apply for residency
apply for a good citizen certificate in Hong Kong
come to Taiwan for physical examination
apply for

Resident Certificate
Naturalization
apply for a Resident Certificate
Your company must have an actual business and file taxes normally. Then, you can apply for settlement.

You have to live specified number of days to apply for residency.

The number of days refers to any of the following conditions, you can choose a favorable way to apply:

lived for 335 days in the previous year that estimated from the date of application

lived for 270 days a year in the first two years from the date of application

apply for household registration and ID card
apply for a passport
Tax Filing:
If you live in Taiwan for 183 days in a calendar year, you will become a Taiwanese tax resident, and you must file tax returns like a Taiwanese.
Taiwan Tax Resident

Tax Rate: progressive tax rate 5%, 12%, 20%, 30%, 40%
Filing: May in every year
Foreign Income: the family needs to declare together, and each reporting household has an annual tax allowance of 6.7 million

Non-Taiwan Tax Residents (foreigners have lived in Taiwan for less than 183 days)

Tax Rate: salary 6% or 18% / dividend 21% / other income 20%
Declaration: within 10 days from the date of payment
Dependents:
The investor's own spouse and children under the age of 20 can apply together or apply for dependent residency afterwards.
After you settle down and become naturalized, your spouse, parents, grandparents, children, and grandchildren can apply to come to Taiwan to reside by relatives.
Buying a property:
You can buy real estate in the name of an individual or company, not limited to residential or commercial buildings, but you cannot buy agricultural land.
Job:
During the investment residence period, if you need to work for someone else or your own company, you need to apply for a work permit separately.
School:
Your children under the age of 20 can apply for school after obtaining a residence permit
Driver's license:
The Hong Kongdriver's license validated by Foreign Embassy Office with holding more than one year residence permit, it can redeem Taiwandriver's license.
Hiring:
Your company is free to hire Taiwanese employees, if you need to hire foreigners or Hong Kong people, you need to apply for permission.